The International Journal of Networking and Computing is a biannual journal that publishes peer-reviewed articles in all areas of networking and computing. It has both print and online versions. All papers are indexed in indexing services including DBLP Computer Science Bibliography, Google Scholar, Arnetminer, J-DreamII, J-GLOBAL, and DOAJ.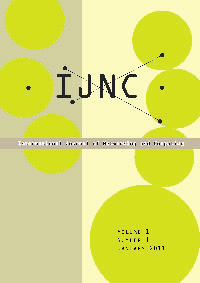 Announcements
J-STAGE Registration

We are preased to announce that all papers in IJNC will be included in J-STAGE soon. All papers will be assigned a DOI  (Digital Object Identifier) and can be downloaded from J-STAGE site.
Posted: 2014-07-04
More...

Special Issue on Selected Papers from CANDAR'14

Authors of CANDAR'14 are invited to submit the extended version of main conference and workshop papers by February 15, 2015. Papers should be formatted using IJNC style file and should be 10-30 pages. Submitted papers are reviewed, and accepted papers will be published in July 2015 issue of IJNC. The details of the submission instruction will be sent to authors of selected papers.
Posted: 2014-04-01
More...
Vol 4, No 2 (2014)
Table of Contents
Special Issue on the First International Symposium on Computing and Networking